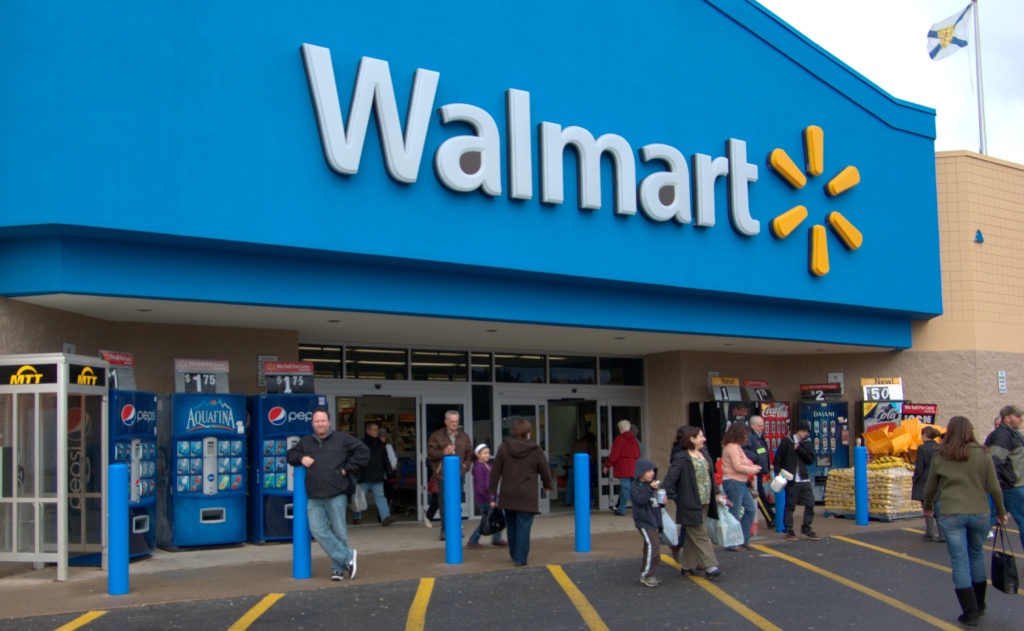 Walmart opens Hispanic market
Walmart is looking to Valley consumers to help fine-tune its efforts to dive deeper into the $90 billion-a-year U.S. Hispanic grocery market.
The world's largest retailer will open Supermercado de Walmart in west Phoenix today, one of two stores nationwide that will test the nation's appetite for a possible string of Hispanic supermarkets.
The other store opened in Houston last month and is so far exceeding expectations, according to Jose Antonio Fernandez, the Walmart vice president in charge of the Supermercados.
Both Houston and Phoenix have large multigenerational Hispanic populations with considerable spending power. Arizona has approximately 2 million Hispanic consumers.
Walmart has gained considerable knowledge and experience marketing to consumers in Mexico and Latin America and hopes to leverage it to boost sales to U.S. Hispanics, who have an estimated buying power of about $1 trillion per year.
Fernandez worked for Walmart's 1,000-store operation in Mexico before coming to the U.S. to help develop the Supermercados.
"Supermercado de Walmart is an effort to be more relevant to our Hispanic consumers," he said.
Hispanics already make up a significant portion of Walmart's U.S. customer base. Many of those customers, though, continue to buy food at the growing number of Hispanic-oriented supermarkets, such as Bashas' Food City chain.
A chain of Walmart Latin markets could prove to be formidable competition for chains such Food City and California's Pro's Ranch Market as well as for mainstream supermarkets in Hispanic neighborhoods.
"Competition is good for the customer," said Bashas' spokeswoman Kristy Nied. Chandler-based Bashas' operates 40 Food City stores in metro Phoenix and is considered the market leader.
The 39,000-square-foot Supermercado de Walmart at 8921 W. Thomas Road in Phoenix is a former Walmart Neighborhood Market that has been remodeled and stocked with goods to appeal to Hispanic consumers.
That includes a mix of Spanish and U.S. products. Yoplait yogurt sits next to LaLa dairy products from Mexico. There is an expanded produce section, traditional Latin bakery, a baby section and expanded party aisle with piñatas and other accessories for celebrations.
The store features bright colors, Spanish signage and 120 bilingual employees. There is a pharmacy and a financial-services department for money orders and wire transfers of funds.
The stores reflect the unique characteristics of the Hispanic market. According to demographic research, Hispanics buy significantly more fresh produce, dairy and meat products than non-Hispanics, they have larger families with more children and honor family and public occasions with celebrations.
A study of Hispanic buying power by Oklahoma State University found that Hispanic households spend a larger portion of their household incomes on food – $128.50 per week compared with $91 for non-Hispanics. They also make considerably more trips to the grocery store – 4.7 per week, more than double non-Hispanics. The frequent trips provide retailers with more opportunities to sell.
Walmart plans to use the two Supermercado test stores to tweak its products, services and customer service before launching more of the stores.
"We're in no hurry to move beyond the two stores," Fernandez said. "It's better to do it right than to do it as quickly as possible."
Fernandez noted that products that do well at Supermercado could be quickly added to Walmart Supercenters and Neighborhood Markets.
Source: The Arizona Republic – Walmart opens Hispanic market
https://hispanic-marketing.com/wp-content/uploads/2009/06/walmart.jpg
631
1024
Target Latino
https://hispanic-marketing.com/wp-content/uploads/2014/09/targetlatino-enfold-logo1.png
Target Latino
2009-06-11 09:16:36
2018-05-18 19:40:07
Walmart opens Hispanic market