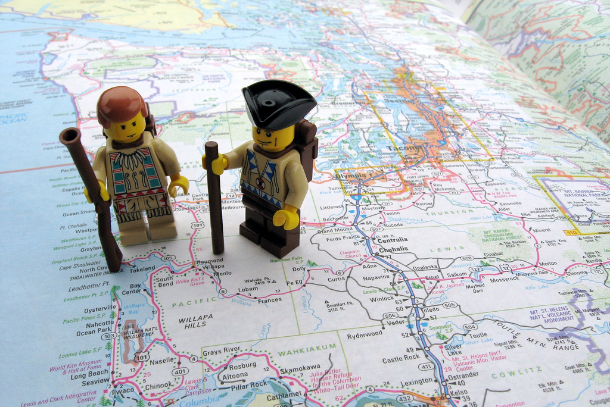 Location Aware Advertising IS Next Big Trend
NAVTEQ's LocationPoint ad network provides a more direct way for advertisers and consumers to connect
NAVTEQ, the leading global provider of digital map, traffic and location data for in-vehicle, portable, wireless and enterprise solutions, today released results of a new survey that illustrates just how impactful GPS-enabled location-based advertising or location aware advertising is when it comes to finding consumers at the right time and the right place.
That survey, conducted by Marketing Research Services Inc. (MRSI), showed that 19% of consumers who recalled seeing a specific ad clicked through to find nearby retail locations and that up to 6% of GPS users actually visited a business location after seeing an ad on their GPS device.
NAVTEQ makes the digital maps that drive a vast array of GPS products and services. Now the company is segueing into location aware advertising, what it calls LocationPoint Advertising, which combines GPS-based proximity, contextual and demographic information to get ads, coupons, and other marketing promotions into the hands of consumers as they are near a point of potential purchase, e.g., down the street from a fast food restaurant.
In its simplest form, NAVTEQ's underlying technology lets advertisers display ads to users of GPS products and services, while more advanced location aware advertising technology paves the way for advertisers to interact with consumers and glean key behavioral insights and metrics. The MRSI survey shows that NAVTEQ's one-way connection on navigation devices is delivering high returns to advertisers longing for new ways to stand out from traditional ad clutter and more directly influence consumer buying decisions.
The MRSI survey sampled 757 users of NAVTEQ ad-enabled GPS devices. Respondents were 18 and older with average household incomes over $50K. The survey showed that seventy-two percent viewed the ads as acceptable to the navigation experience.
"Marketers care about reaching consumers at the moment when they are closest to making a purchase decision," says Nicole Haygood, vice president interactive media director for Draftfcb. "If NAVTEQ's LocationPoint Advertising proves capable of tactfully engaging them near point of purchase through GPS, it will emerge as a desirable option for ad dollars."
This type of advertising reaches out and finds a consumer when they're most open to making purchase decisions," says David Klein, vice president of ad sales for NAVTEQ. "It's a vehicle that grabs the attention of a consumer near point of purchase and as the technology matures, it will offer increasing opportunities to interact with the consumer in ways that will deliver substantial benefits to advertisers."
Study on location aware advertising Findings and Methodology
The study surveyed 757 respondents 18 and older using devices with ads in categories including Convenience, Fuel, Hotel, Pharmacy, and Bank/ATMs.
Seventy-two percent of consumers find the ads to be acceptable on their navigation devices
At least 50% of respondents recall seeing an ad for each of the advertised brands (aided and unaided)
On average, 19% of people who recall seeing a specific ad reported clicking through for information on nearby locations
Up to 6% of navigation device users visited a business location because of seeing an ad on their navigation device
About NAVTEQ
NAVTEQ is the leading global provider of digital map, traffic and location data that enables navigation and location-based platforms around the world. NAVTEQ supplies comprehensive digital map information to power automotive navigation systems, portable and wireless devices, Internet-based mapping applications and government and business solutions. The Chicago-based company was founded in 1985 and has approximately 4,400 employees located in 192 offices and in 43 countries.
NAVTEQ and LocationPoint(TM) are trademarks in the U.S. and other countries. All rights reserved.
About Marketing Research Services, Inc. (MRSI)
MRSI, a member of the MVL Group of companies, is a full-service marketing research firm specializing in product development, consumer insights and Hispanic research solutions for clients in industries from consumer products and retail to financial services and healthcare.
Source: NAVTEQ
https://hispanic-marketing.com/wp-content/uploads/2009/11/location-map-610x407.png
407
610
Havi Goffan
https://hispanic-marketing.com/wp-content/uploads/2014/09/targetlatino-enfold-logo1.png
Havi Goffan
2009-11-04 08:48:25
2018-05-18 19:40:07
Location Aware Advertising IS Next Big Trend