If you ever wondered who attends the Verizon Wireless Workshops you would be surprised to find out who they are and how many they are.
A few days ago, I attended my very first Verizon Wireless Workshop on Getting Started with Android. I signed up online at the Verizon Wireless Workshops site for the one given at a store near me but they are offered in Spanish and online as well.
Upon arrival, I noticed a group of chairs that were very quickly filled with seniors, mostly grand-parents, that were given their smartphones as a gift and could not bear to disappoint their grand-children that had bestowed such wonderful technology gadgets upon them just because they wanted to stay more in touch.
The experts initiated the session by asking what model of Android phone each attendee had and this elicited a flurry of stories on how they had gotten their smartphones. Ways of communication are definitely changing at all generation levels. So impressive.
The session was really entertaining and interactive and both Baldwin and Keith (see photo) covered the basics of each Android device – from how to turn them on and off all the way to downloading apps and mastering the GPS features.
Here are 10 really interesting tips and things that I truly enjoyed (thank you, Keith!):
1- you can move the icons on the Droid by dragging and dropping from wherever to wherever (you can create shortcuts or icons for everything and as many as you like) and you can choose your background to give you the current weather (and that's the one I selected)
2- the camera on the Droid has great quality pictures but even more interesting features like filters (solarize, sepia, black and white, green, red, blue and negative) that allowed me to take a pic of Baldwin like the "Hulk" that got tweeted, all kinds of light moods, four modes that include multishot and panorama – one of my favorites and will cover that on another post – the exposure, flash, video stabilization to reduce the amount of hand shaking while filming, widescreen, well, you get the idea.
3- the widgets!! These are applications that sit on your Android device's home panels and display related information so you never have to open those apps, unless you want additional details. You can choose from stocks to weather, whatever suits your fancy. Not every app has a widget and widgets use a lot of processing power so choose wisely! A widget must-have is the Google Search for Android.
4- GPS, Maps, Locations, Points of Interest, Navigator deserve a post of their very own and how do I love thee!! I will show you the ways. 😉
5- adding apps to home page: press hold on the page select "shortcuts" and voila!
6- to add a location as point of interest or favorite select "places" and type or look for the address and then "Star it" on the upper right corner.
7- Droid uploads all of your social media (Twitter, Facebook and G+, of course) contacts automatically to your list. To manage them, choose the setting to do not show Twitter contacts, for example.
8- maps, places and navigation are all tied in together and that is so great
9- the droid uses the metric system!!!
10- Super fast speeds on the Verizon Wireless 4G LTE  I tested them at the store and then at home and got 27Mbps of download speed and 8Mbps of upload!! I was so taken by these speeds (higher than my Comcast connection at home of 20Mbps download and up to 4Mbps upload speed) that I jumped from joy and blew a kiss at my Verizon devices! Thank you Verizon, I am in awe of your network!
A few things I would change about the Droid Razr:
1- first of all, the battery life would get extended. This device keeps running all the apps you have open in the background and that needs lots of juice!
2- if it was up to me, the menus would always display on the same place of the device – every app has its own way of accessing menus and that is not user friendly – at least not this user.
3- I would add a function to touch the screen to wake up the device when it's already on – e.g. on a call the Droid goes on to sleep mode and to hang up you have to wake it up somehow, I am always wary of actually turning the device off by having to press the on/off button
4- and I would design thicker top menus (they are very thin) so as not to touch and activate a different function (this happens to me quite often) as the screen is very sensitive to the touch.
Overall I really enjoyed the experience as you can see on the video in this post!
by Claudia "Havi" Goffan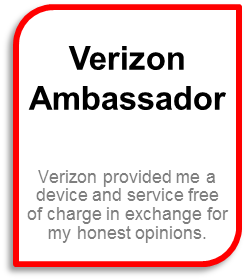 Disclosure: I am participating in the Verizon Wireless Ambassadors' Program and have been provided with a wireless device and three months of service in exchange for my honest opinions about the product. All the opinions expressed and experiences shared on this post are personal and not Verizon's or anybody else's.
https://hispanic-marketing.com/wp-content/uploads/2012/03/verizonstorefront.jpg
478
640
Havi Goffan
https://hispanic-marketing.com/wp-content/uploads/2014/09/targetlatino-enfold-logo1.png
Havi Goffan
2012-03-14 17:41:55
2023-05-09 16:26:15
Who attends a Verizon Wireless Workshop?