Smartphone user experience: A Latina's Perspective
Smartphone user experience: A Latina's Perspective
As most of you know, a few weeks ago and thanks to a recommendation from my dear friend and colleague Julito Varela (@julito77) I was named Verizon Brand Ambassador. As a marketing strategist and technologist I was so excited to get to test cool gadgets I could hardly wait to begin.
The Droid Razr 4G LTE arrived one day at noon and I took my time to open it so I could savor every part of the smartphone user experience. I wanted to capture every detail, every impression I had with the product and the service. But in order to give some you some perspective on my evaluation, let me share a bit about me.
I was a loyal Verizon Wireless customer for 11 years. The quality of their network was always what kept me with them. "Can you hear me now" was a reality for me. And then I had to choose a smartphone. I did try the original Droid and found it so hard to maneuver. I need to clarify that I am a super geek and at one time in my career I used to build LANs and WANs with my bare hands – patch panels would become pristinely organized in my presence and my networks never went down! I found the people at the Verizon local store so focused on the number of apps instead of what I wanted to know (how to use the smartphone to make a call, et my mail, etc.) that I gave up and went the Apple way. The glorious iPhone was only held by AT&T and, as a plus, I would achieve compatibility with all my Macs. I have missed the quality of the Verizon Wireless network and I actually do have to stand by a window so as not to lose the connection when I talk. The rest, I will have to say, I am very pleased with, as I find AT&T's plans are more affordable and my experience with their customer service as outstanding.
A few months ago, my iPhone decided to go swimming and I had to take its beeping corpse to the Apple store. Deciding to take advantage of the situation (I already had to purchase a new unit) I got myself an iPhone with Verizon. I couldn't hear anything now. I got so many dropped calls, Verizon sent out an engineer to check on the signal levels. The verdict: We need to build a new tower for you to get coverage with us. Please go back to AT&T.
I always wondered if the problem was with the network or the handset. And maybe it's a mix of both. In my opinion, my new Droid Razr 4G LTE should help in putting this to the test.
The Droid Razr has a stunning packaging so neatly designed to match the advertising, it truly touched my little marketer's heart. When I opened the box there was the thinnest, coolest looking smartphone I have ever seen. About two thirds of the iPhone. It was also huge in dimension. It made me think that people with large hands would appreciate this – not so much small hands people. I'm average, so I can go either way. I started reading the manual to set it up as, in my opinion, this smartphone is not as intuitive as an iPhone. And I started the charging process.
The results of the test will be unveiled on my next post early next month!!
Happy Purim everybody!!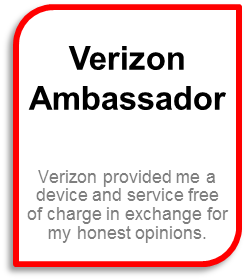 Claudia "Havi" Goffan
Disclosure: I am participating in the Verizon Wireless Ambassadors' Program and have been provided with a wireless device and three months of service in exchange for my honest opinions about the product. All the opinions expressed and experiences shared on this post are personal and not Verizon's or anybody else's.
https://hispanic-marketing.com/wp-content/uploads/2012/02/iStock_000016737614XSmall.jpg
424
283
Havi Goffan
https://hispanic-marketing.com/wp-content/uploads/2014/09/targetlatino-enfold-logo1.png
Havi Goffan
2012-02-28 18:39:45
2019-08-12 15:13:15
Smartphone user experience: A Latina's Perspective