If you are anything like me, then you carry a frustrated photographer inside you. We would like to take those incredible pictures that would leave our friends in awe but we never dared purchase the equipment needed – lenses and all – in order to achieve that level of photography or photographic art. Until now. Because the Droid camera has so many incredible features for picture taking that it allows amateurs like me to take the most amazing shots.
The 8-megapixel camera resides in a bulge on the back. And you have a back and a front camera. If you were ever alone in a beautiful surrounding and wanted to capture yourself within that scenery, now you can do it without having to strain your arm or your hand. And you can choose between widescreen or 8MP photo resolution. For those of us who cannot remember the exact location where the picture was taken or we have left the picture in in the camera for so long we don't even remember what is was, geo-tagging is of great help.
There is a variety of photo effects to choose from like  black and white, sepia, negative, solarize, red, blue and green. And like with a regular camera, you can select the photo type: Auto, Portrait, Landscape, Sport, and more. The coolest feature though are the modes. You can choose to photograph a single shot, a multi-shot (see picture composite), panoramic (see picture) – the camera auto-captures up to six multiple shots as you move the camera, and joins them together to make one large image- or timer. This camera also allows you to select the exposure setting, flash, no flash and automatic.
If you like video, you are in for a treat as you can choose the video stabilization feature which reduces the level of hand shaking while shooting!
by Claudia "Havi" Goffan
Disclosure: I am participating in the Verizon Wireless Ambassadors' Program and have been provided with a wireless device and three months of service in exchange for my honest opinions about the product. All the opinions expressed and experiences shared on this post are personal and not Verizon's or anybody else's.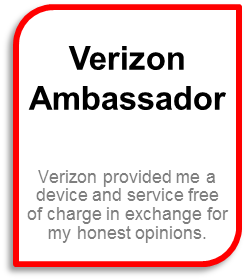 https://hispanic-marketing.com/wp-content/uploads/2012/04/bowlingpanoramic1.jpg
599
4299
Havi Goffan
https://hispanic-marketing.com/wp-content/uploads/2014/09/targetlatino-enfold-logo1.png
Havi Goffan
2012-04-04 19:16:15
2018-03-29 01:32:47
Photography and the Droid Camera