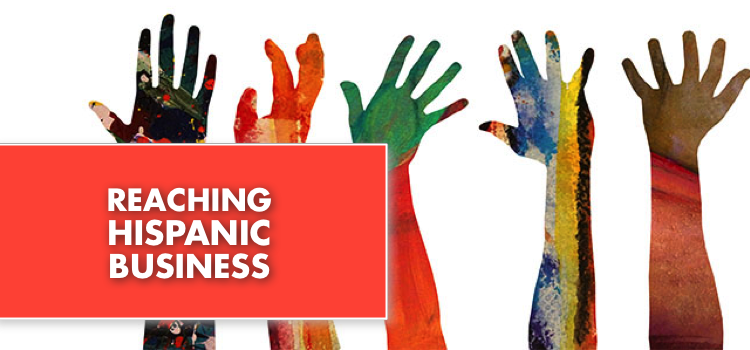 Reaching Hispanic businesses
You may think Reaching Hispanic businesses is simple. Discover how to truly bond with these businesses so as to generate word-of-mouth and increased ROI.
by Claudia Havi Goffan
An amazing thing happened the other day. A colleague of mine and I decided to have lunch at a customer's restaurant. On waiting to be seated, we noticed that the metal napkin holder on every table had a magnet of our bank. Let me correct myself, every napkin holder had two magnets, one on each side. We were honored by the endorsement and asked the owner why he did such a thing. He answered very candidly, "Because your bank was the first place in this country where they called me Señor."
Reaching Hispanic businesses can be accomplished in many ways—purchasing lists—Hispanic Yellow Pages—etc. But to truly bond with these businesses so as to generate word-of-mouth is a completely different story. And here's how you do it:
Make sure your product or service is in alignment with the market needs
Make sure your company can properly service this market
Show you care about the community
Build honest and trusting relationships
Make sure your message is one that your market will understand, relate to and engage
Maybe then and only then, you will be able to have the community endorse your company just like it did "our bank."
Reaching Hispanic businesses
This quote seems very appropriate when I think of those times I would advise reaching hispanic businesses in the manner described above and some people would actually look at me in disbelief. Of course, until they saw the results.
https://hispanic-marketing.com/wp-content/uploads/2008/06/reaching-hispanic-business.png
350
750
Havi Goffan
https://hispanic-marketing.com/wp-content/uploads/2014/09/targetlatino-enfold-logo1.png
Havi Goffan
2008-06-01 19:40:00
2018-05-18 19:40:08
Reaching Hispanic businesses