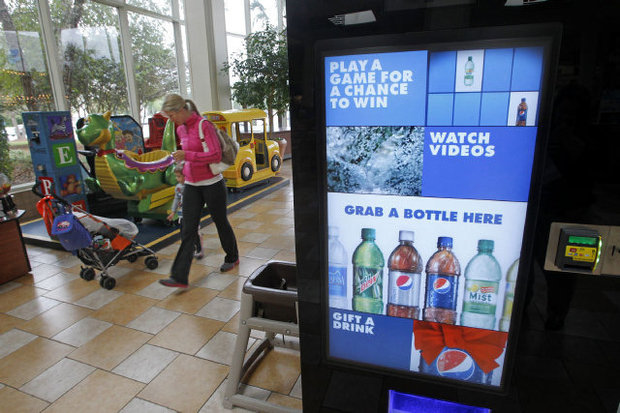 Interactive Marketing campaigns increase Brand Experience Engagement
Interactive marketing campaigns work to initiate a relationship between a customer and a brand, which keeps him or her coming back (hopefully) over and over again. In the article 'The New Value Equation', consultants Richard Cross and Janet Smith state that when interactivity involves some kind of incentive, the customer usually visits more often, stays for a longer period of time and might even be willing to pay more for the product or service. "The customer gets more out of every transaction, and whatever bond they have developed with your firm is strengthened."
Increasing this level of customer engagement demands more than a colorful sign, a witty tagline or a funny commercial—it's about interactive marketing strategies, promotions and campaigns that capture customer attention and reward them for such interaction.
Interactive marketing campaigns
Interactive marketing campaigns can be executed online or offline; either way, they're pretty effective. Consider the Skittles 'Touch' campaign, which comprised video spots encouraging viewers to put their fingertips on their video or computer screens to interact with the ad—for instance, to have their fingers licked by a cat. The campaign received over 9 million online views and helped the brand reach double-digit profit and market share growth in 2011.
According to a study from Forrester Research, spending on interactive marketing campaigns will reach $55 billion in 2014 to represent 21 percent of all marketing expenditures.
Here are some other examples of great interactive marketing campaigns.
Intel "Ultrabook Pop-up Theatre" an offline interactive marketing campaign in Los Angeles
Intel Asia Pacific creates flash mob art and theatre using Ultrabook PC screens. Party, Tokyo choreographed 60 people with Ultrabooks synched together via wi-fi to create 'digital billboards' in a variety of different locations across L.A. It really is a magnificent interactive campaign that surprises and engages the audience.
What do you think – have flash mobs become a tired trend or is there still room for innovation? There's also the question as to how staged the public involvement and reactions are – after all – that is a big part of the novelty.
McDonald's interactive marketing billboard campaign
So this would definitely cause me to be late for work each morning. On their digital outdoor billboard, McDonald's flashes images of food and challenges passersby to capture a picture with their cell phone camera. Then the new customer can walk a block over to the store and claim a free- sundae, pie, or cup of coffee. Game on!
Ford Interactive Marketing Campaign
As a way to introduce their new Grand C-MAX, Ford's campaign enabled people to "feel the difference" with innovation in their hands. The interactive ad allowed them "to handle and explore miniaturized 3D virtual models of the cars on the screen and in the palm of their hand." It's a lot easier than going to a dealership and taking it out for a test drive- and a lot more fun.
Thought of the Day

https://hispanic-marketing.com/wp-content/uploads/2013/10/pepsi-social-vending-machine1.jpeg
413
620
Havi Goffan
https://hispanic-marketing.com/wp-content/uploads/2014/09/targetlatino-enfold-logo1.png
Havi Goffan
2013-10-04 03:33:38
2018-05-18 19:40:06
Interactive Marketing campaigns increase Brand Experience Engagement