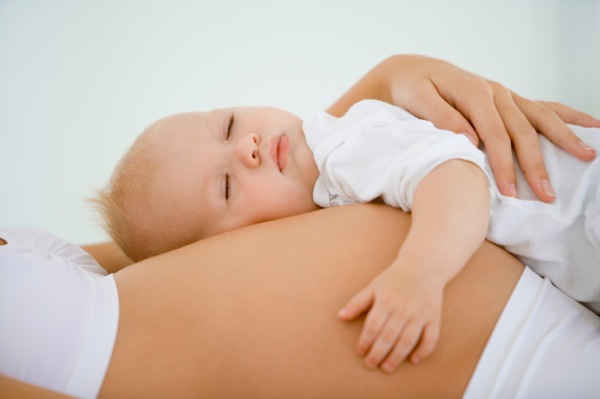 First Hispanic Website for New Moms on Natural Family Care
New Site to Serve Community of Latina Mothers across the U.S. and First Hispanic Website for New Moms on Natural Family Care
Hyland's, Inc., a leading provider of natural over-the-counter medicines, announced today that it has launched ComienzosSaludables.com (Comienzos Saludables), a unique social networking, education-based website for Latina mothers. Comienzos Saludables continues Hyland's strategy to improve the availability of, and accessibility to, important healthcare resources for this growing population. The new site offers Hispanic mothers a fully bilingual Spanish/English community to assist with information on pregnancy, infant care, raising a family, healthy lifestyle, and treating your family's health issues with natural medicines.
Comienzo Saludables marks Hyland's latest initiative to reach out to the Hispanic consumer. Already, the company has made packaging on 22 products Spanish/English bilingual, developed a baby development calendar in Spanish and sponsored a community health worker, Promotoras, program called Salud con Hyland's. Now, with usage of social networking sites by Hispanics up 200% in 2006 (Forrester's Hispanic Technographics Series Research), Hyland's delivers this new resource for Latina mothers.
"Hyland's has a longstanding commitment to providing accessible healthcare," said J.P. Borneman, PhD, chairman and CEO of Hyland's, Inc. "With 25% of U.S. moms of Hispanic origin, that access, in this case, comes in the form of a website full of culturally relevant, in-language educational material for Hispanic families. Our goal is to empower pre- and post-natal Hispanic mothers with information and a community of support as they strive to give their babies the very healthiest start in life."
Studies show that a growing number of Hispanics are online and seeking information in their own language. Specifically, according to eMarketer, 23 million U.S. Hispanics were online in 2008 and that number is expected to surpass 29 million by 2012. Also, according to AOL/Roper Public Affairs Hispanic Cyberstudy 2005, Spanish language content is important to 75% of Hispanic web users.
Comienzos Saludables brings health information and social media, in a fully bilingual format, together to address this growing demographic. With 70% of Latina mothers under the age of 30, and with an increasing number of Hispanics shown to have a natural affinity for online social networking, Hyland's expects tremendous response from Latina mothers to its new site. Free membership to Comienzos Saludables, or Healthy Beginnings, provides access to interactive community tools, including community forums, photo galleries, blogs, personal profile pages, over 400 articles on family health and lifestyle topics, and monthly newsletters. The site is divided into the following sections: Healthy Pregnancy; Your Baby; Parent's Corner; Home Remedies and Homeopathy; Healthy and Natural Lifestyle; and Community.
Comienzos Saludables features the latest in web 2.0 technologies and provides a secure, friendly online environment for Latinas to stay in touch with their friends and family, as well as make new connections by sharing tips, advice and experiences of motherhood with others.
Visit www.comienzossaludables.com or www.hylandshealthybeginnings.com to join the new online community.
Source: Yahoo
https://hispanic-marketing.com/wp-content/uploads/2009/07/Pregnancy-Whooping-Cough-vaccines.jpg
399
600
Target Latino
https://hispanic-marketing.com/wp-content/uploads/2014/09/targetlatino-enfold-logo1.png
Target Latino
2009-07-10 08:40:45
2018-05-18 19:40:07
First Hispanic Website for New Moms on Natural Family Care