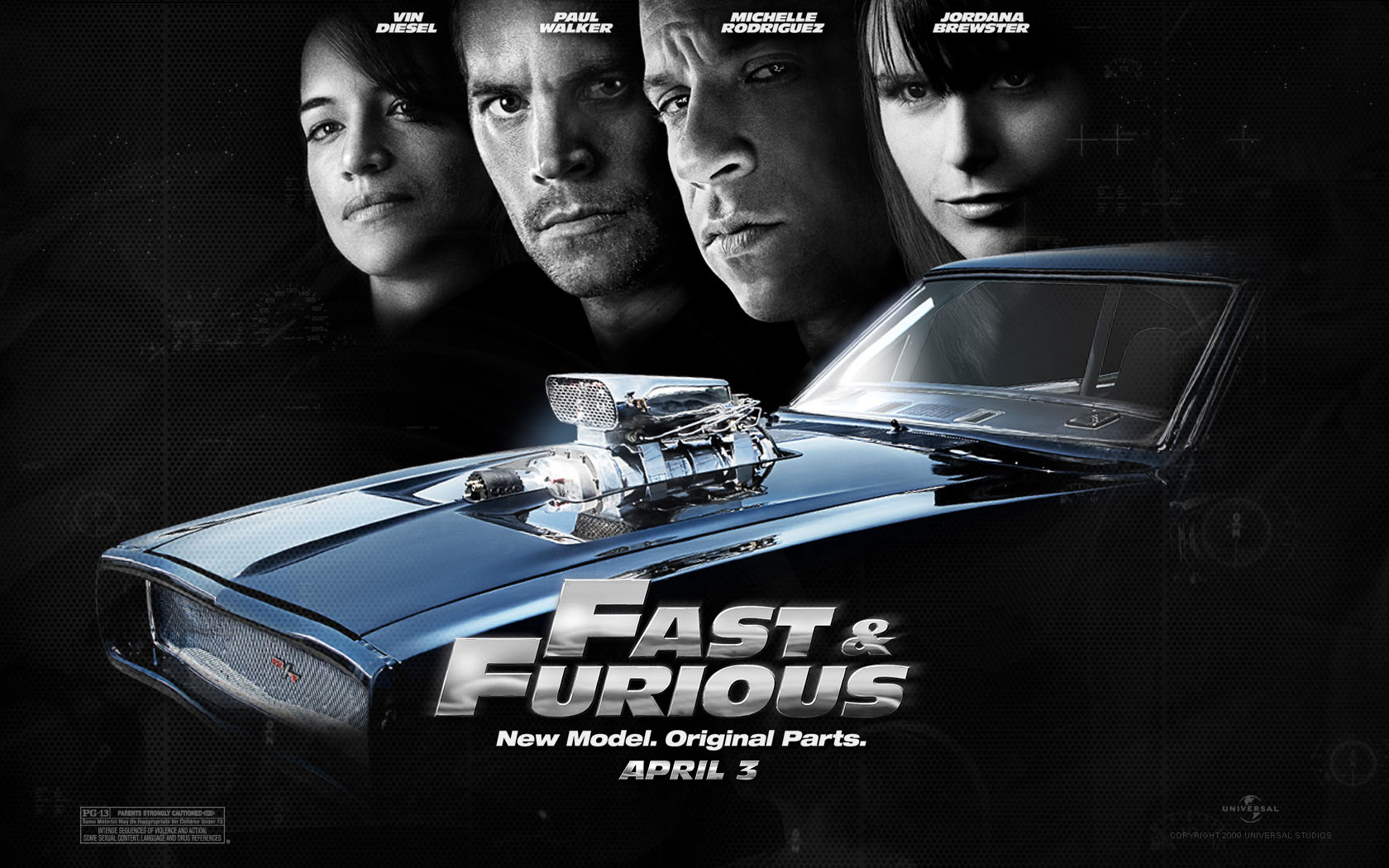 'Fast & Furious' taps into hispanic movie audiences
Even though I don't agree on the fact that Hispanic movie audiences are captured by using a sentence in Spanish, I think that  the article clearly shows the fact that Hispanics loooove movies (in Latin America and in the U.S.) and if you identify a theme that they like (like action movies) and advertise to them, they will respond. Since the first Fast & Furious to the very last, Hispanic movie audiences have been engaged with it. Let's review it from the beginning.
Universal keeps targeting Hispanic movie audiences
But each time there's more Spanglish added. I love this preview in Spanglish, especially because it was made for the Hispanic audience and with an understanding that it is becoming more and more a bilingual audience. I still believe that the content of "Fast Five" and the fact that it was filmed in Rio is what really drives these Hispanic movie audiences. Otherwise, why wouldn't all the previews receive over 6 million views on their YouTube channel?
'Fast & Furious' taps into hispanic movie audiences
¿Como se dice "socko"?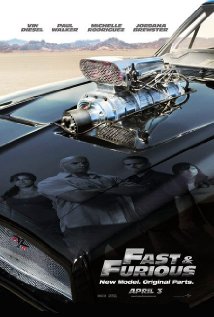 The surprisingly strong opening of Universal's "Fast and Furious" — $71 million over the April 3-5 weekend — was Hollywood's latest reminder of the power of Hispanic moviegoers.
Though the U.S. census says Hispanics comprise 15% of the population, the group made up a whopping 46% of the "Fast"aud, according to exit polling data conducted by the studio.
While distribs have tried to woo Hispanic movie audiences with Spanish-language fare, the results have been unimpressive. But they've found amazing success not by offering material geared to Hispanic auds, but by catering their marketing of "mainstream" films to them.
"Fast" was just the latest Hollywood film to tailor marketing to that audience. U ran advertisements during a Mexico-U.S. World Cup match last winter; featured Spanish-language TV trailers on Univision and Telemundo; and used Spanish-lingo social-networking Websites.
It also used extensive outdoor campaigns in Latino neighborhoods (in both languages), and even separate press junkets for Spanish-language media. Stars Vin Diesel and Michelle Rodriguez traveled to Miami and Mexico to do promotion.
Other studios have found similar success with a diverse group of pictures, including Disney's "Beverly Hills Chihuahua,"20th Century Fox's "Alvin and the Chipmunks," Paramount's "Transformers," Lionsgate's Jackie Chan-Jet Li fantasy actioner "The Forbidden Kingdom" and U's "The Incredible Hulk."
Universal has been especially savvy. In 1999, the studio quickly realized that some of the box office success of "The Mummy" was due to a strong Hispanic turnout. Two years later, the first in the franchise, "The Fast and the Furious," was released. As much as 24% of the audience was Latino. That figure shot up to 38% for the followup "2 Fast 2 Furious."
Other U titles with the greatest proportion of Hispanic admissions on opening weekend include "The Unborn" (42%),"The Scorpion King" (40%) and "Empire" (51%). Yet never did U overtly peg these films as Hispanic-themed.
"With an African-American movie, you can have a hit just with African-American audiences, but so far, the answer has been no with Hispanics. They have more interest in assimilating," Universal prexy of marketing and distribution Adam Fogelson says.
Fogelson said Universal made its biggest Hispanic marketing spend to date for the pic. There are an estimated 45 million people with Hispanic backgrounds in the U.S. For more than a decade, the Motion Picture Assn. of America has pegged Hispanics as the fastest-growing segment of the moviegoing audience. The box office saw 310 million admissions from Hispanic moviegoers in 2007, a full third of the number of Caucasians, according to the MPAA.
According to the Pew Hispanic Center, the median age of Hispanics living in the U.S. is 27 years, compared to the median age of 36 years for the overall population. That should be music to the ears of studios, since younger people are always heavier filmgoers.
Furthermore, Hispanic parents tend to take younger kids to the movies with them, instead of leaving them with babysitters, distribution execs say. That's why animated family films, actioners, and action-adventure films with a fantasy twist tend to do particularly well with this demo.
For years, many in Hollywood — as well as in the entertainment press — have assumed that Latino moviegoers want to see Spanish-language films or films with specific Hispanic storylines. But the track record hasn't borne that out. Fox Searchlight's "Under the Same Moon" was a specialty hit with $12.3 million, but its "Chasing Papi" in 2003 earned half that. Lionsgate's "La mujer de mi hermano" ($2.8 million) and "Ladron que roba ladron" ($4 million) were only moderate performers.
U has also seen "Fast & Furious" doing well in Latin American territories, bagging the biggest opening of 2009 in Mexico and Central America and accounting for 50% of the weekend box office in Mexico and Brazil, according to the studio.
Overture Films' Peter Adee, former marketing topper at Universal, says the reason "Fast and Furious" did so well among Hispanic audiences is the appeal of the storyline.
"Universal has found a way to tap into this community authentically," says Adee. "Their advertising was so confident and showcased the movie, saying to people, 'you are going to love this movie. Oh, and by the way, we have Vin Diesel and the other cast."
The topliners include two women with Hispanic roots, Jordana Brewster and Michelle Rodriguez, teamed with Diesel and Paul Walker for the first time since the original film.
U also cast Latino musical stars Don Omar and Tego Calderon. The pic's action starts off in the Dominican Republic — where Diesel's character is in exile — before shifting to Mexico and then Los Angeles.
Paramount co-chair Rob Moore says Hispanic auds clearly felt like "Fast and Furious" was for them, without feeling like U was pegging the film specifically for the demo. "On a lot of these movies, there will be an element to the campaign that is bilingual," Moore says.
"They are a great and reliable moviegoing audience, and they have a lot of power that needs to be taken seriously," Fogelson says. "Yet I think the industry is still struggling in how to reach them. But there's no reason to be struggling."
Quote of the Day

Source: Pamela McClintock – Variety Magazine
https://hispanic-marketing.com/wp-content/uploads/2009/05/fast-and-furious-taps-hispanic-audiences.jpg
1050
1680
Target Latino
https://hispanic-marketing.com/wp-content/uploads/2014/09/targetlatino-enfold-logo1.png
Target Latino
2009-05-20 15:54:00
2018-05-18 19:40:08
'Fast & Furious' taps into hispanic movie audiences