Cardinal Jorge Mario Bergoglio of Argentina was elected pope today, becoming the first pontiff from Latin America and taking the name Pope Francis.
The white smoke, accompanied by the pealing of bells to eliminate any confusion, billowed from a flue on the roof of the Sistine Chapel, prompting the huge gathered in the square to erupt in applause and cheers.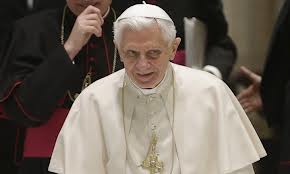 Pope Francis becomes the first pope to hail from outside of Europe. He is also the first Hispanic Pope and the first Latin American Pope as well as the first Argentinean Pope. Latin America is one of the biggest bastions of Catholicism in the world but more bets were being placed on the Cardinal from Brazil.
Pope Francis I (Papa Francisco Primero) appeared on the balcony of St. Peter's Basilica after the pronouncement 'Habemus Papam' – "We have a pope."  He spoke in Latin, Italian and in Spanish.
This pope is the 266th successor Pope to the Catholic churches original apostle St. Peter.  White smoke appeared at 7.:05 p.m. local Vatican time indicating 115 cardinals had been made after five rounds of cloistered voting.
Argentina's President Cristina Fernandez called his thinking harkened back to "medieval times and the Inquisition."
Personally, what resonated with me the most was when he said: "Let's pray for the whole world because it is a great brotherhood."

https://hispanic-marketing.com/wp-content/uploads/2013/03/pope-francis.jpg
513
770
Havi Goffan
https://hispanic-marketing.com/wp-content/uploads/2014/09/targetlatino-enfold-logo1.png
Havi Goffan
2013-03-13 20:12:56
2018-05-18 19:40:06
First Latino Pope Francis I: History in the making