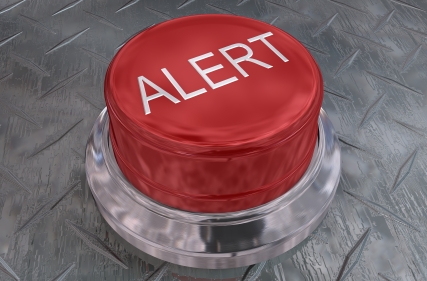 Social Media Alerts for Manufacturing Defects Delivers Results
If something goes wrong with your car, you'll probably text your family first, Facebook your friends, Instagram a snapshot of your disaster, and tweet a general complaint to the rest of the world. Then you'll get the car fixed. Probably the last thing you would do is go to the manufacturer's Web site and fill out a feedback form.
Social media alerts represent a largely untapped source of information that could be extremely valuable to manufacturers that need to stay on top of safety and reliability problems. The challenge is to sift useful data out of the mountains of unrelated information that consumers share on message boards, blogs, Facebook, Twitter, and the like.
Social Media Alerts for auto manufacturers at Virginia Tech
At Virginia Tech, two business information students Alan Abrams and Weiguo Fan developed a sort of linguistic smoke detector to identify potentially useful information about specific automobiles that may be contained in vast amounts of "dynamic and unstructured" social media content.
Beginning with online discussion forums for owners of Honda, Toyota, and Chevrolet vehicles, the researchers employed car experts to manually sort and tag posts that contained information about defects. The "automotive smoke words" enabled the researchers to devise decision support systems (such as automated Web crawlers) to help manufacturers discover defects.
The researchers plan to expand their analysis to Twitter and Facebook postings. Says Abrams, "With the volume of social media posts expanding rapidly, we expect that the need for automated business intelligence tools for the exploration of this vast and valuable data set will continue to grow."
Social Media Alerts on other Monitoring Tools
While the researchers at Virginia Tech attempt to develop  this tool specifically for automobile manufactures, many other companies around the world have developed linguistic analysis and semantics tool that can monitor social media and alert not only automobile manufacturers but all manufactures and businesses when one of their products or services may have gone awry.
One of the easiest ways manufacturers can take advantage of social media alerts is by establishing them to cover a wide range of topics. By doing so manufacturers can quickly monitor any social media activity about their products, company, industry or competition.
By using social media alert tools like the one presented here or free ones like Social Mention and Google Alerts or the social media alert capabilities of any other social media monitoring software you can set up alerts in minutes and have them delivered to your email inbox or RSS reader.
Thoughts of the Day

https://hispanic-marketing.com/wp-content/uploads/2012/11/Social-Media-Alerts-and-Notifications.jpg
281
427
Target Latino
https://hispanic-marketing.com/wp-content/uploads/2014/09/targetlatino-enfold-logo1.png
Target Latino
2013-11-27 17:36:57
2018-05-18 19:40:05
Social Media Alerts for Manufacturing Defects Delivers Results