Target Latino Project: Supporting Entities
National Society of Hispanic MBAs (NSHMBA) – Atlanta Chapter
"Fostering Hispanic leadership through graduate management education and professional development in order to improve society"
For more information, please, visit, http://atlanta.nshmba.org
ACOLPA – Association of Colombian Professionals in Atlanta
"The purpose of our organization is to enhance the marketability of Colombian professionals in Atlanta by creating an atmosphere that provides the proper tools and skills to help our members become successful functional individuals in our society."
For more information, please, visit: http://www.acolpa.com
Aldebaran Associates International
"Aldebaran Associates is a minority (Female/Hispanic) owned company that provides state-of-the-art executive search, leadership development, coaching, staff assessment and training services with a focus on the international and diversity efforts of small to mid-size public and private companies. Many of the professional candidates we represent are bilingual and have international and multicultural skills and experience."
For more information, please, visit: http://www.aldebaranassociates.com
Society of Hispanic Professional Engineers (SHPE) Greater Atlanta Chapter
Our webpage link is: http://shpe.eas.asu.edu/shpeatlanta/index.html
Office Max

5600 Buford Hwy.
Doraville, Ga 30340
Phone 770-455-7626
Staples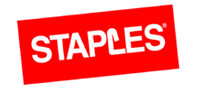 Staples – Duluth, GA
2750 Pleasant Hill Road – Suite 200
Duluth, GA 30096
678-474-4761
Catering Companies
Oscar's Villa Capri
since 1985 the finest neapolitan cuisine
2090 Dunwoody Club Drive
Dunwoody, georgia 30350
Phone 770-392-7940
Florentina
770-939-9537
Are you taking advantage of the crisis to increase your share of the Hispanic market?
by Claudia Ahavyah Goffan
Hispanics are more resistant to recessions and economic crisis. They have been exposed to them already.
In 1998 and 1999, the majority of Latin American countries suffered a severe economic recession that drove corporations into insolvency and forced many to close down. In some cases, whole countries bordered bankruptcy. These recessions also caused the deterioration and sometimes the fall of the banking system and massive lay-offs that increased the existing unemployment levels and caused the further loss of purchasing power among large sectors of the population.
Perform an internet search on "worst recession in Argentina" and you will get articles from 2001. Not too long ago, right?
If we add the fact that most U.S. Hispanics are less prone to running large credit cards tabs, invest heavily in the stock market and more price conscious – another effect of going through recessions, high inflation-levels and high unemployment rates paired to the lack of available credit in most Latin American countries – makes them more resilient to these tough financial times.
For full article…